I made this card for you today incorporating, lots of elements to my card for the sole purpose of fitting it in to as many challenges as I can. Firstly I have a sketch from Skipping Stones designs, its a really beautiful sketch and some thing different to what i have seen before,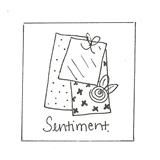 I then had a look for colour and found pretty pastels at Paper-take weekly, I am starting to love using pastels as you can mix it up as much as you like and the colours still look great, and then i found an embellishment challenge over at passion for pro-markers its their second birthday and i thought this would be a good one you have to use embellishments in two's, so i used two flowers, two butterflies and also, a double bow, which i thought looked really elegant, and of course image was coloured in using only pro-markers. I then went to I(heart) pro-markers and the challenge there was pearls also you have to use pro-markers, so i added pearls as a lovely extra, so here is my finished design hope you like it.
And here's the close up.
Thanks for looking have a good day x